Facilities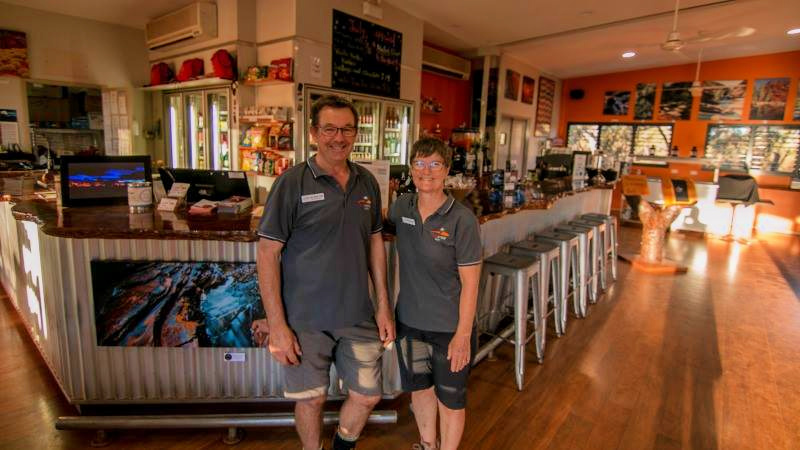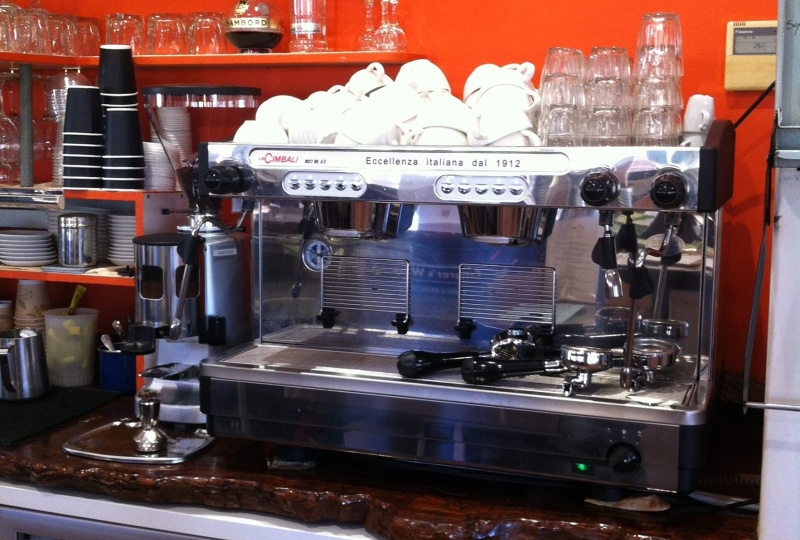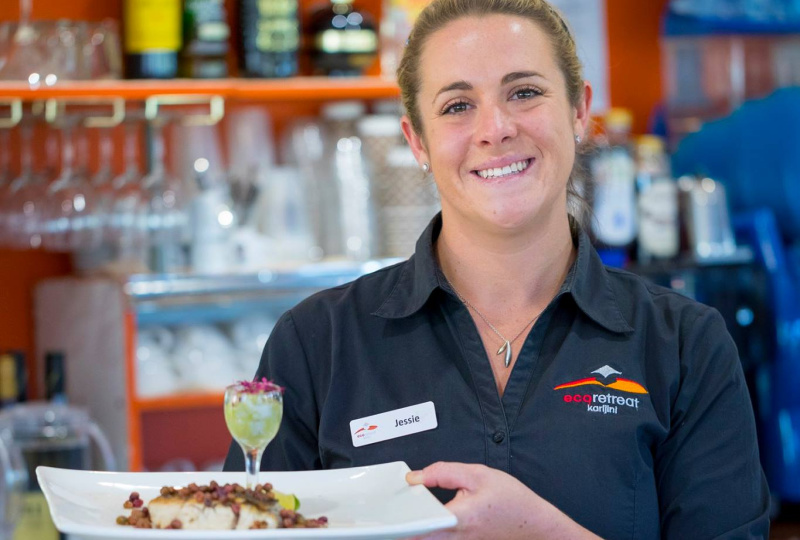 Reception

On arrival, check-in at the Reception where our friendly staff will warmly welcome you to the Karijini Eco Retreat.
Visitor guides, maps and walking trails brochures can be found at the information desk. For tour enquiries, please speak to our team.
Reception Hours:
7:00am - 9:00pm (Apr - Oct)
7:00am - 10:00am and 4:00pm - 7:00pm (Nov - Mar)
Reception Contact:
Ph (08) 9189 8013
Email reception@karijiniecoretreat.com.au
Kiosk

Cold drinks, creamy ice creams, confectionery, takeaway tea and coffee are available as well as a range of unique Karijini souvenirs including Aboriginal artwork and homewares.
For your convenience, a limited supply of bread, ice, milk and other groceries are available for purchase, subject to available supply.
Due to our remote location, our preferred payment method is credit/debit card.
Restaurant & Bar

The fully licensed Karijini Outback Alfresco Restaurant offers cooked and continental breakfasts, a la carte or picnic lunches, mouth-watering outback-style dinners and a takeaway burger bar.
Relax with an ice-cold glass of your favourite beverage in our well-stocked bar where you can mingle with staff and other guests and share tales of your day's adventures!
Restaurant Hours (Apr - Oct):
Breakfast: 7:00am - 9:00am | Lunch: 12:00pm - 2:00pm | Dinner: 5:30pm - 8:00pm
Restaurant Hours (1-16 Nov & 1-31 March):
Breakfast: 7:00am - 9:00am | Lunch: Takeaway picnic lunch available only | Dinner: 5:30pm - 6:30pm
Restaurant Season Closure (17 Nov - 29 Feb):
BBQ bush kitchens will be available for guests to self-cater | Fridge and freezer space will be available | Please contact us for further details
Restaurant Contact:
Ph (08) 9189 8013
Email reception@karijiniecoretreat.com.au
Camp Bush Kitchens

For those looking to self-cater, a number of free outdoor covered BBQ areas (gas barbeques, sinks, preparation areas, seating and tables) are scattered around the Karijini Eco Retreat.
Please note: Open fires are not permitted to be lit in the Karijini National Park.
Ablutions

Flushing toilets and solar hot water showers (standard and bag type) are provided in the ablution blocks to service the Campsites - these facilities are cleaned daily. The Luxury Eco Tents and Deluxe Eco Tents have private ensuite bathrooms with a flushing toilet, solar hot water shower and basin.
Please note: Due to the use of solar power, we are unable to guarantee the provision of hot water as this is subject to weather conditions.
Public Payphone

A public payphone is provided for the convenience of guests and is situated adjacent to the manager's residence. Charge cards are available for purchase from reception.
Mobile Phone Signal

Telstra and Optus
The Telstra network is now available at the Karijini Eco Retreat with effect from July 2022.
Optus expands mobile coverage to Karijini National Park
In April 2018, Australian operator Optus has switched on three satellite small cells in Western Australia's Karijini National Park bringing mobile coverage to the area for the first time as part of round two of the Federal Government's Mobile Black Spot Program.
The new sites are located at Karijini Eco Retreat, Karijini Visitor Centre and Dales Campground, with coverage expected to cover a radius of approximately 3 km from each site. Optus was awarded 23 satellite small cell sites across Western Australia as part of the Government's second round Mobile Black Spot Program. A total of AUD 5.7 million has been allocated to Western Australia as part of round two of the Program co-contributed by Federal and State Government and Optus.
The 11 new Optus Mobile Black Spot sites live in Western Australia include El Questro, Emma Gorge, Millstream Homestead, Bell Gorge, Karijini Eco Retreat, Karijini Campground, Karijini Visitor Centre, Tjuntjuntjara, Ilkurlka Roadhouse, Home Valley Station and Mt Augustus.