Getting Here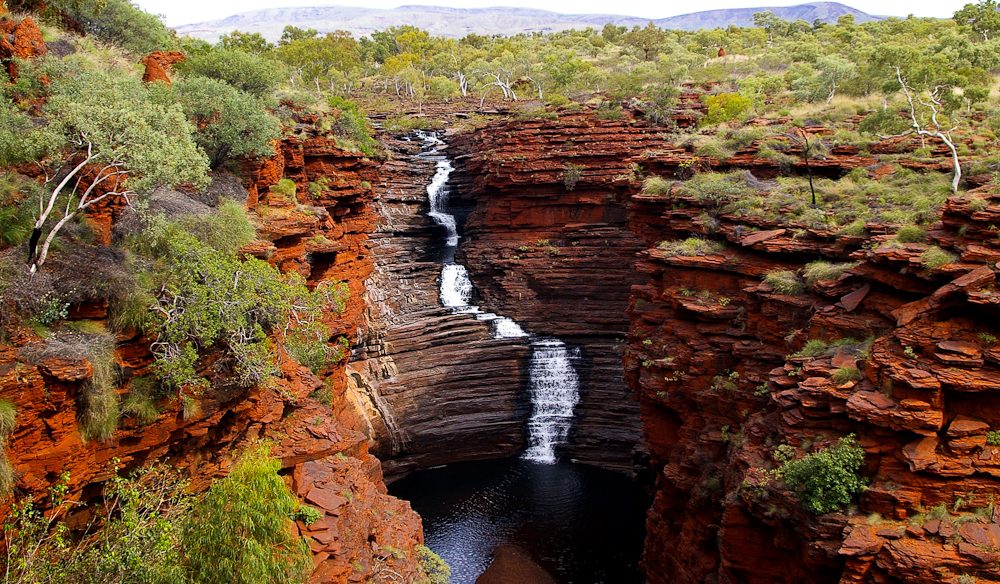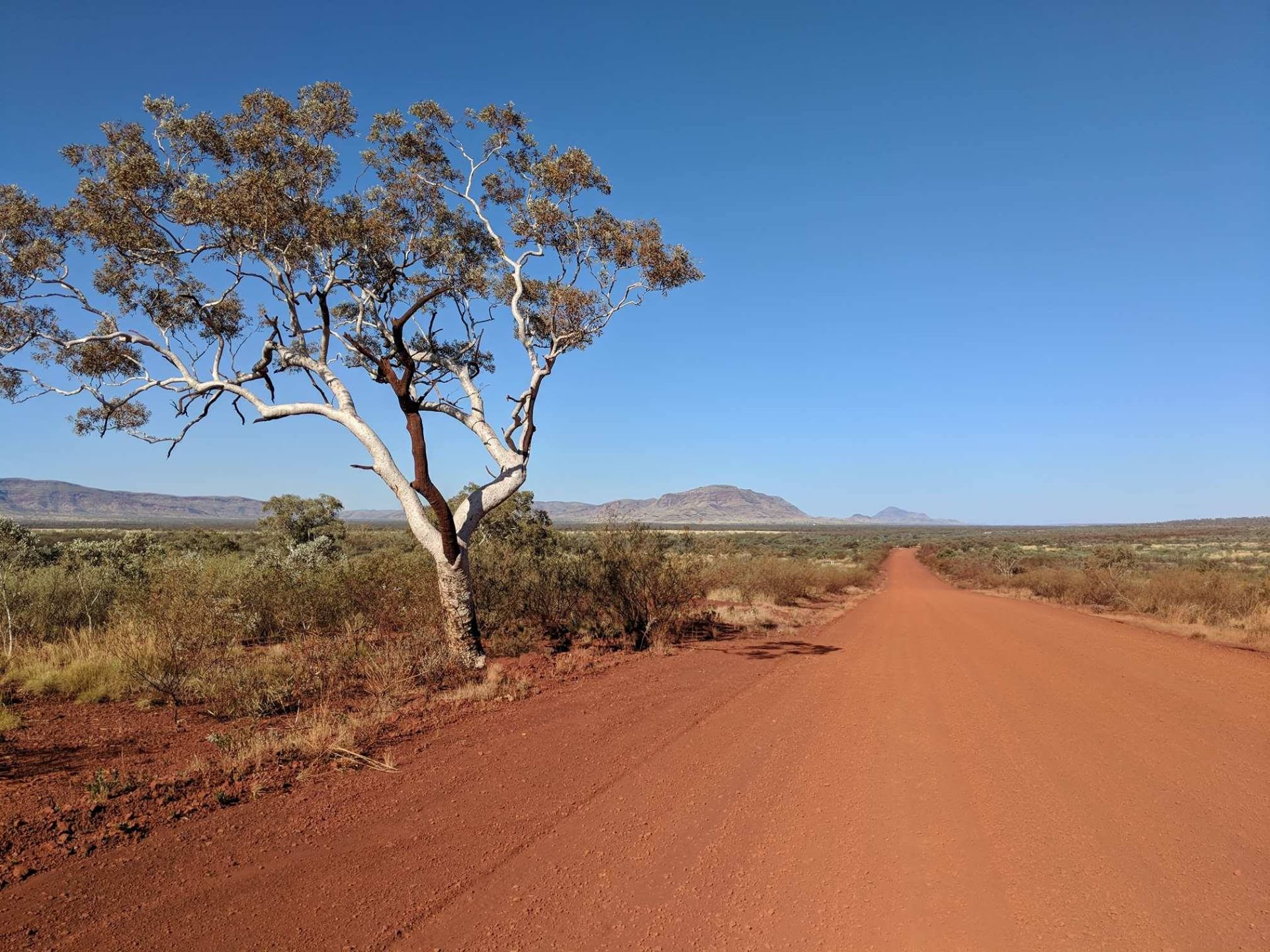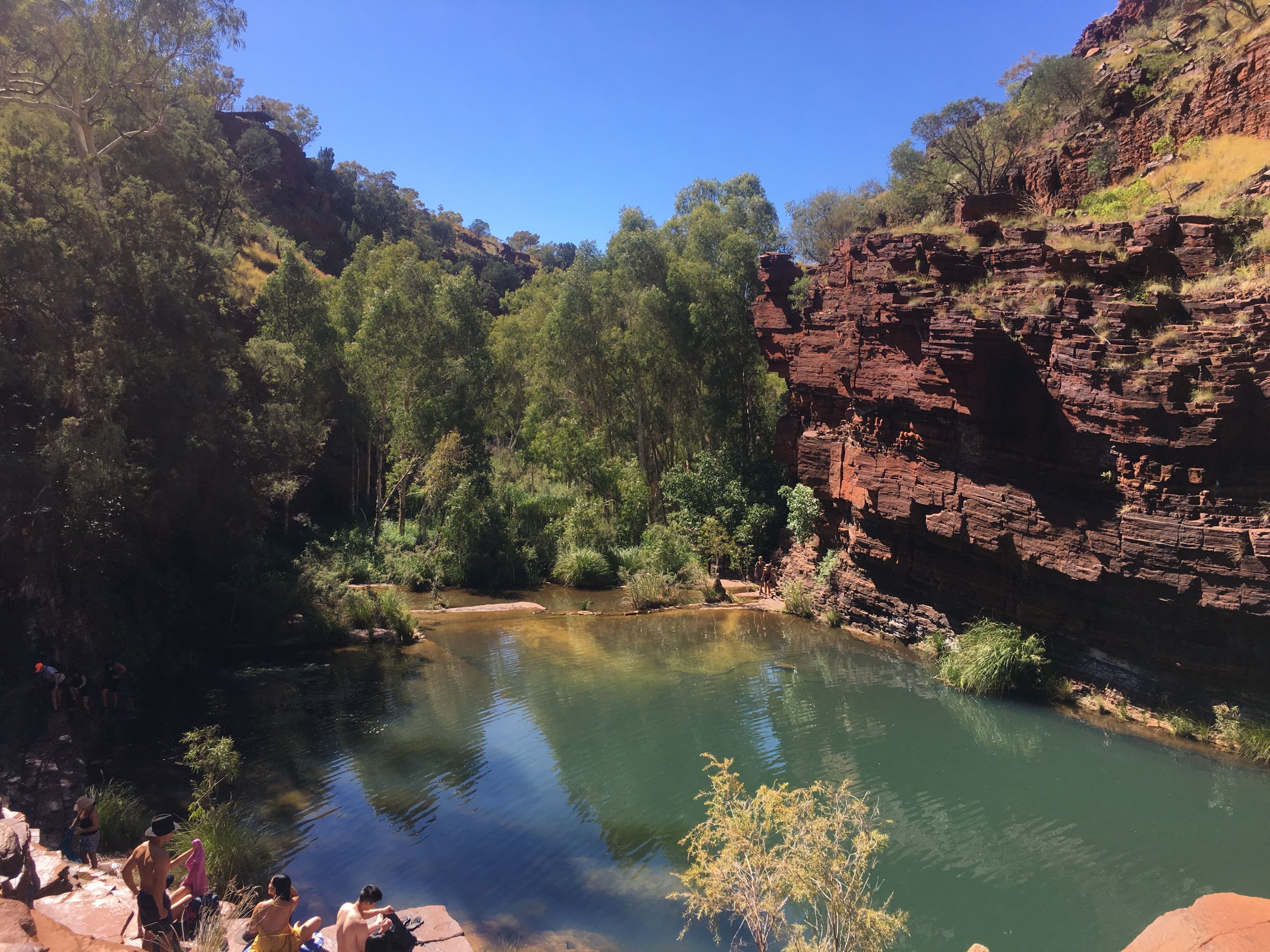 Getting to Karijini

Fly from Perth and pick up a hire car, or go on a road trip like no other!
Situated approximately 1,500km north of Perth and 35km from the Karijini Visitor Centre, Karijini Eco Retreat can be accessed from the Paraburdoo and Newman Airports, or self-drive on a coastal route via Exmouth, Onslow, Karratha or Port Hedland, or an inland route via the towns of Cue and Meekatharra.
Driving Directions

Karijini National Park is very much a self-drive destination and due to its remote location, guests mostly prefer to drive their own vehicle or a rental vehicle. When travelling through the park to get to the gorges, waterfalls and attractions, you will be driving on a mix of sealed and unsealed roads.
We recommend 4WD/AWD vehicles.
Entry into the National Park and to the Karijini Eco Retreat via Banjima Drive (West) is now sealed, except for the 3km access road to the Retreat. Entry via the Karijini Visitor Centre on Banjima Drive (North) is an unsealed gravel road and although this road is graded regularly, there may be corrugations. Please ensure that all belongings are secured, particularly in caravans and trailers prior to entering the National Park via the Visitor Centre. If you prefer to drive on a sealed road, you can take the longer way around instead - drive down Banjima Drive (East), then right onto Karijini Drive, then right to Banjima Drive (West).
If renting your vehicle, please ensure you check the terms and conditions directly with the rental company as they may have restrictions in place for driving on unsealed roads. Please ensure you select the correct vehicle category for the location.
Plan your fuel usage - Karijini National Park is vast and distances can add up quickly. The closest fuel station from the Karijini Eco Retreat is 80km away to the west in Tom Price (Coles Express or Caltex Tom Price), or 109km to the east at Auski Roadhouse. There is nowhere within the Karijini National Park where you can refuel.
For detailed driving directions please click here.
To see the driving distances, sealed and unsealed roads, and points of interest, download the Karijini National Park Map.
Closest Airports

The closest airports are Paraburdoo Airport and Newman Airport.
You will then need to pick up a hire car and drive to the Karijini Eco Retreat.
Alternatively, there are a number of local tour operators who can quote you for bus transport/airport transfers, tours and activities during the peak season (April to October). Tour Operators do not offer services to the National Park during the low season (November to March). See www.lestoktours.com.au or www.flyingsandgroper.com.au.
Paraburdoo is approximately 130km from the Karijini Eco Retreat and takes around 1.5 hour's drive.
Qantas have regular, direct flights into and out of Paraburdoo Airport. The airport has full hire car facilities available through Avis, Hertz, Budget and Thrifty.
Newman is approximately 240km from the Karijini Eco Retreat and takes around 3 hour's drive.
Qantas and Virgin airlines operate from here and Avis, Hertz, Budget, Thrifty and Europcar hire cars are available.
There is also a light aircraft landing strip at the Karijini Visitors Centre. For further details please contact the Karijini Visitors Centre on +61 8 9189 8121.
Karijini National Park Entry Fees

An entry fee of approximately $15 per vehicle ($8 for concessions) applies to all national parks including Karijini National Park.
Park Passes are available for purchase at any entry points to the park, at the Department of Biodiversity, Conservation and Attractions, or at the Karijini Eco Retreat.
Entry fees apply to all National Parks, including Karijini, and are not included in any accommodation rates or packages.