Karijini Tours
Lestok Tours
Lestok Tours commenced operations in the Pilbara in 1986. In 1989, they took up the challenge of tourism. Since that time, they have conducted guided tours of Pilbara Iron's Tom Price mining operation, which is one of the most popular tours in the Pilbara. When access to Karijini National Park from Tom Price opened up with the Marandoo Road in 1993, they commenced day tours of the Park and Gorges.
Their vehicles are maintained to the highest standard and upgraded regularly. They have two coaches, three Toyota Coasters and a 'top of the range' Toyota Sahara used in the tour operations.
They employ local drivers and tour guides, all of whom have local knowledge of the Pilbara region. Their aim is to show visitors the natural wonders of the area in a relaxed friendly environment.
Bookings are essential for all tours. Tours are subject to availability and weather conditions.
For more information visit: www.lestoktours.com.au or www.lestoktours.com.au/karijinipark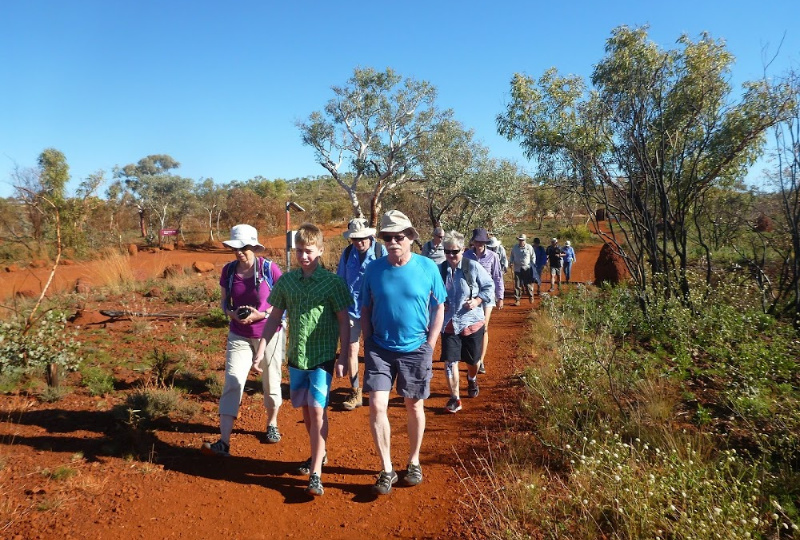 The Flying Sandgroper Adventure Tours & Travel
The Flying Sandgroper is a great way to experience the North West of Western Australia. If you're exploring stunning Karijini or touring Ningaloo and/or Karijini, they offer choices for all budgets including day tours and extended tours.
They are West Australian owned and operated and the best way to mix adventure, nature and culture in the most beautiful part of the WA Outback.
All tours feature and rendezvous at Karijini National Park. All their departures are 100% confirmed and no minimums apply. All their advertised departures and tours are guaranteed - weather and conditions permitting.
For more information visit: www.flyingsandgroper.com.au