Eat & Drink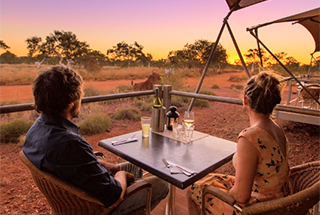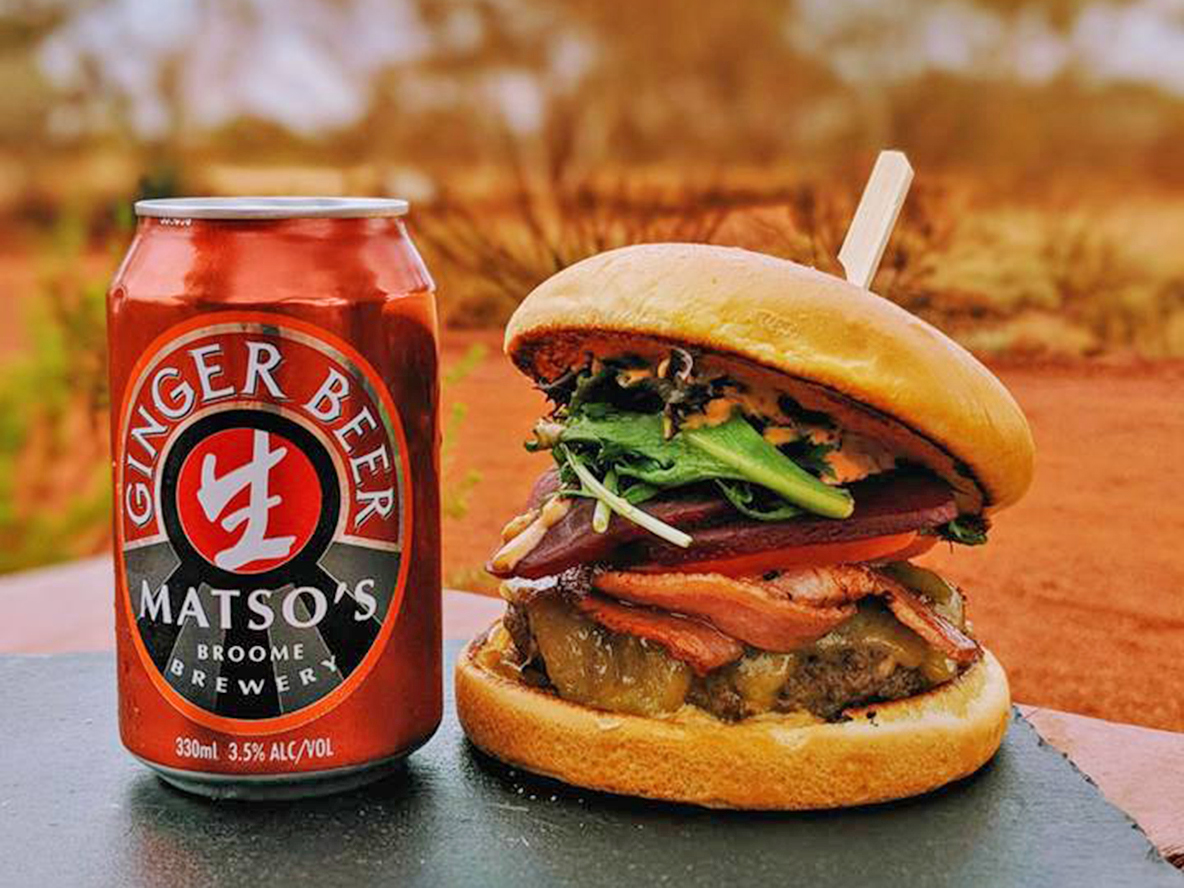 Table Reservations

Ph (08) 9189 8013
Email reception@karijiniecoretreat.com.au
The Famous Karijini Outback Restaurant

After a day exploring the gorges, waterfalls and wonders that make up Karijini National Park, treat your taste buds to an adventure through one of the many tantalising delights made with delicious traditional bush tucker ingredients featured on the menu at our unique alfresco outback style restaurant.
On occasion, enjoy our live music nights during dinner hours (5:30pm - 8:00pm)
Start your day with a continental breakfast or a hot cooked breakfast, with menu items like the Karijini Grill, Vegetarian Grill, Breakfast Burger, Eggs Benedict, Smashed Avocado or Fruit Salad.
For lunch, you can choose to dine in at the restaurant or takeaway a packed picnic lunch.
For dinner, enjoy a chilled glass of your favourite beverage from our fully licensed bar while enjoying our quality, freshly prepared a-la-carte dishes with an outback twist.
Finish your day's outback indulgence with something sweet from the dessert menu or perhaps a selection from our range of quality teas and coffees before retreating to your accommodation for the evening.
Opening Hours
April to October

Breakfast: 7:00am - 9:00am daily
Lunch: 12:00pm - 2:00pm daily
Dinner: 5:30pm - 8:00pm daily
Opening Hours
November to March

Breakfast: 7:00am - 9:00am daily
Lunch: Takeaway picnic lunch available only.
Please order from the reception team the day prior and pick up at reception from 7:00am -10:00am
Dinner: 5:30pm - 6:30pm daily
During November to March, pre-orders are required. Please call (08) 9189 8013 or email reception@karijiniecoretreat.com.au to place your pre-orders. View Dinner Menu here.
Restaurant Bookings

For guests staying in a Deluxe Eco Tent, Standard Eco Tent or Eco Cabin:
Restaurant bookings for lunch and dinner are essential and reservations should be made in advance of arrival. Please call (08) 9189 8013 or email reception@karijiniecoretreat.com.au to check available times and book your table.
Places are limited and our facility is very popular. Guests with no advance table reservation may be turned away. Thank you for your understanding.
For Campsite guests:
Walk-in restaurant bookings may be available during your stay, however pre-booking is not available at this time. We do have a Burger Bar (takeaway) available daily, and our Camp Bush Kitchens with BBQ facilities for use.
Please Note

• Due to the remote location, it is possible that not all menu items will be available at all times, therefore, prices and menu items are subject to change.
• These menus are a snapshot of what could be available at any given time but could change due to transport and logistical issues.
• We are a remote location and our supplies come from all over WA and beyond, so sourcing fresh produce and products has its limitations. Our team strives to deliver exceptional menu items each day and we embrace this challenging environment.
• Please contact our Reception Team on (08) 9189 8013 if you require any clarifications or to discuss specific dietary needs.