Karijini Eco Retreat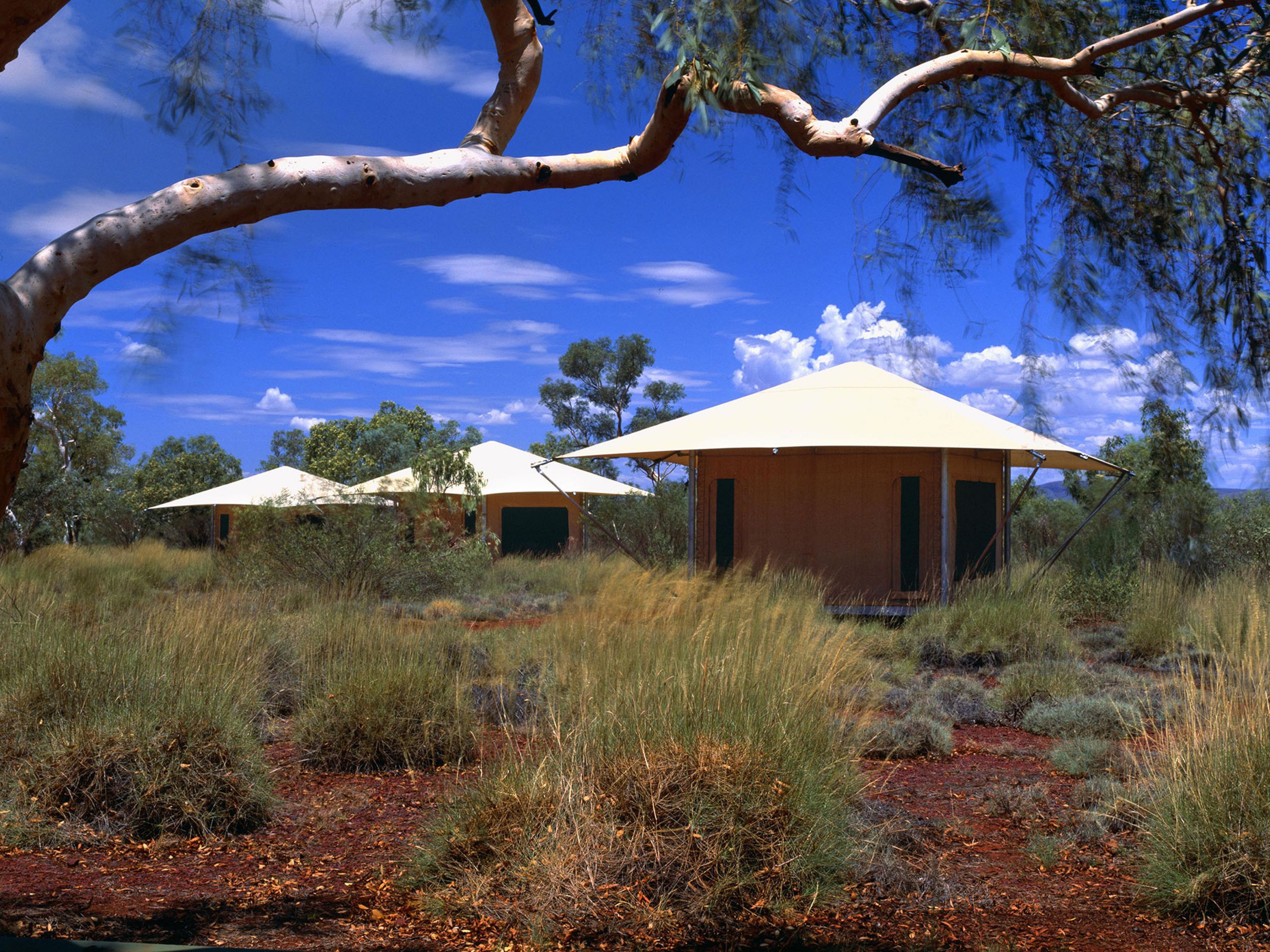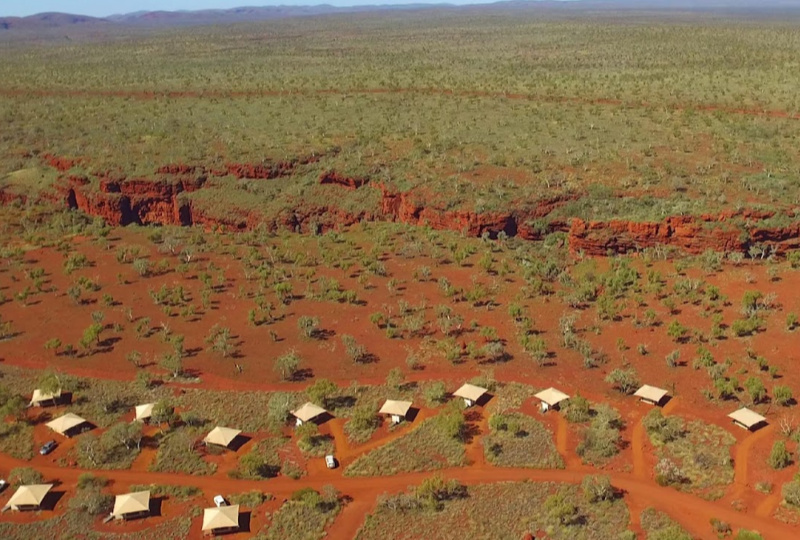 About the Karijini Eco Retreat

Karijini Eco Retreat is a unique, environmentally friendly and ecologically sound accommodation and retaurant development, located in the depths of the breathtaking Karijini National Park, nestled in pristine bushland at the edge of Joffre Gorge in the Pilbara region of Western Australia.
Alongside the outback bush camping experience, the multi award-winning Karijini Eco Retreat is the first and only facility to offer comfortable glamping accommodation in the Park!
Karijini Eco Retreat offers an authentic outback experience at an affordable price while operating in perfect harmony with the environment. Our goal is to act as a leader in sustainable tourism principles by meeting the highest possible standards of environmental responsibility.
Download Brochure | Download Campground & Accommodation Map
Location

Situated approximately 1,500km north of Perth and 35km from the Karijini Visitor Centre, the retreat can be accessed from the Newman and Paraburdoo Airports, or self-drive on a coastal route via Exmouth, Onslow, Karratha or Port Hedland, or an inland route via the towns of Cue and Meekatharra.
Download Driving Directions | Download Park Map | Download Park Visitor Guide
Accommodation

Designed with the environment in mind, guests at the retreat embrace a 'greener' style of accommodation. The semi-permanent eco tents, cabins, campground and facilities incorporate eco-friendly practices which ensure environmentally sustainable management of the natural and cultural values of one of the most ancient landscapes on earth.
Choose from a range of accommodation including:
• 64 campsites
4 group campsites
• 37 deluxe eco tents with ensuite bathrooms
• 10 standard eco tents
• 8 eco cabins
We look forward to welcoming you to environmentally friendly, affordable accommodation and camping options, with a touch of outback luxury and a taste of genuine mateship and hospitality in outback Western Australia.
Outback Restaurant & Guest Facilities

Our delightful outback style alfresco restaurant offers quality meals with a traditional Australian flavour, paired with an extensive beer and wine list. The menu is uniquely Australian with tempting delights guaranteed to please!
Continental and cooked breakfasts are offered each morning.
Packed picnic lunches and snacks are prepared daily to take to the gorges with you.
Dinner is available during our high season, April to October.
Coffee, tea, cold drinks, ice cream and snacks are also available all day at the kiosk and gift shop.
We also have BBQ areas, ablution blocks with solar hot water showers and flushing toilets, public payphone and Optus mobile signal. Find out more here.
100% Aboriginal owned

Opened in April 2007, Karijini Eco Retreat has helped to shape and enhance the future of tourism in WA's Pilbara region. Thanks to the co-operation of the Department of Biodiversity Conservation & Attractions (DBCA) and other public agencies, this development is the first of its kind in the Karijini National Park.
Karijini Eco Retreat is 100% Aboriginal-owned by Gumula Enterprises Pty Ltd (GEPL), the business arm of the Gumala Aboriginal Corporation, which is one of Australia's largest Traditionally Owned organisations. We proudly represent the Banjima, Yinhawangka and Nyiyaparli people of the Pilbara region in Western Australia. Visit https://gepl.com.au/ and http://www.gumala.com.au/ for further information.
Eco Certification

Karijini Eco Retreat has gained the Advanced Ecotourism Certification from Ecotourism Australia. This certification is granted to Australia's leading and most innovative ecotourism products that operate with minimal impact on the environment and provide opportunities to learn about the environment with operators who are committed to achieving best practice, using resources wisely, contributing to conserving the environment and helping local communities.
We are committed to sustainable practices. Along with our other green and sustainable accreditations, Karijini Eco Retreat assures visitors will choose authentic nature-based accommodation and top quality eco-friendly experiences when staying with us.

For more information about the Eco Membership & Accreditations of the Karijini Eco Retreat, please see the PDF at the bottom of this page.
WHAT IS ECO CERTIFICATION?

The ECO Certification program certifies tourism products (tours, accommodations, attractions) with a primary focus on nature.
It assures travellers that certified products are backed by a strong, well managed commitment to sustainable practices and provides high quality nature-based tourism experiences.
The ECO Certification program is a world first and it has been developed to address the need to identify genuine nature and ecotourism operators.
The ECO Certification Program is divided into three levels:
Nature Tourism
Ecotourism
Advanced Ecotourism
Green Travel Leaders

In 2017, Karijini Eco Retreat was recognised as one of twenty tourism operators to achieve a milestone of 10 years of continuous ecotourism certification.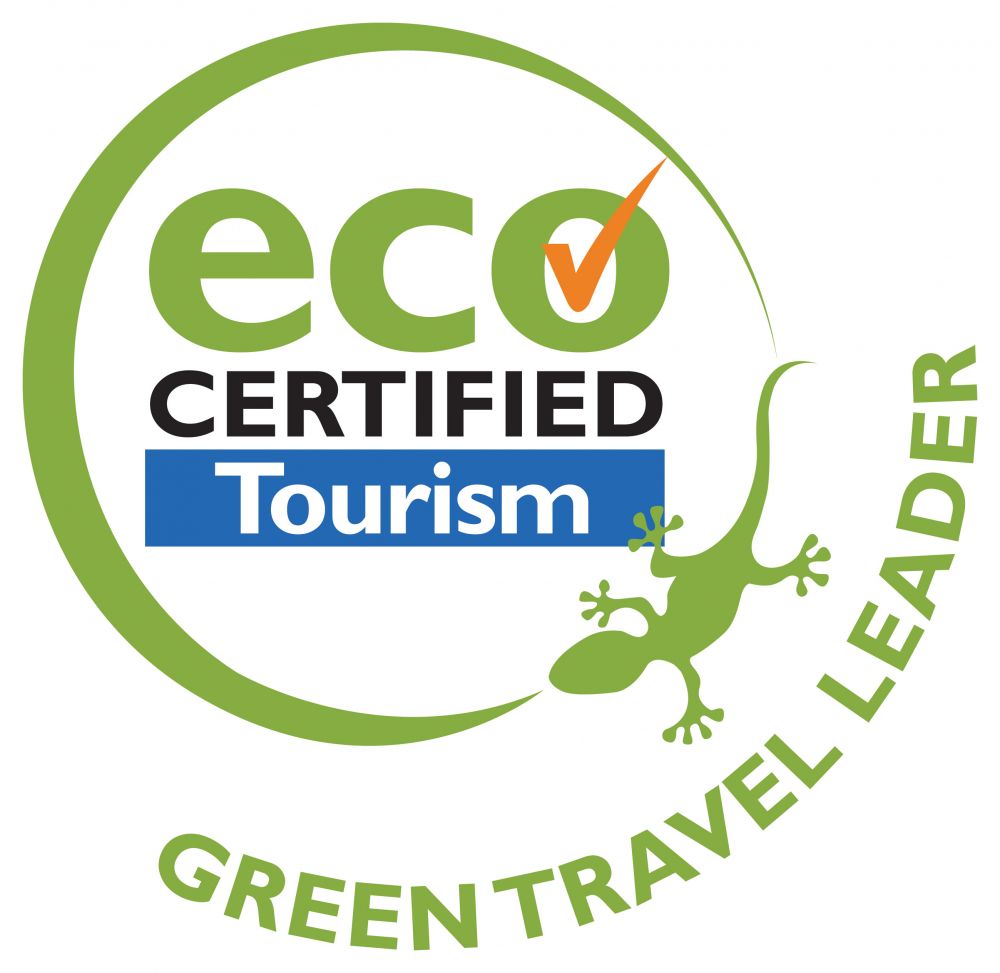 Full News Article: https://www.ecotourism.org.au/news/twenty-tourism-operators-achieve-10-year-milestone/
Twenty Tourism Operators Achieve 10 Year Milestone
In a time when estimates are that one in three new small businesses in Australia fails in their first year of operation, two out of four by the end of the second year, and three out of four by the fifth-year certified ecotourism businesses seem to buck the trend. A third of ecotourism Australia members have reached the milestone of at least ten years of continuous certification!
Ecotourism Australia's (EA) Green Travel Leader program has been recognising members for reaching the milestone of ten years' certification since 2006, this year an additional 20 certified operators have joined this exclusive club. A total of 127 Green Travel Leaders are now demonstrating how certification indicates quality, and business longevity and sustainability.
EA wishes to congratulate and celebrate the 20 members becoming Green Travel Leaders in 2017, the International Year of Sustainable Tourism for Development. These operators join our team of leaders, coming of age through their certification and demonstrating a sustainable and long-term past, present and future. Being recognised as a Green Travel Leader brings enormous credibility to these operators.